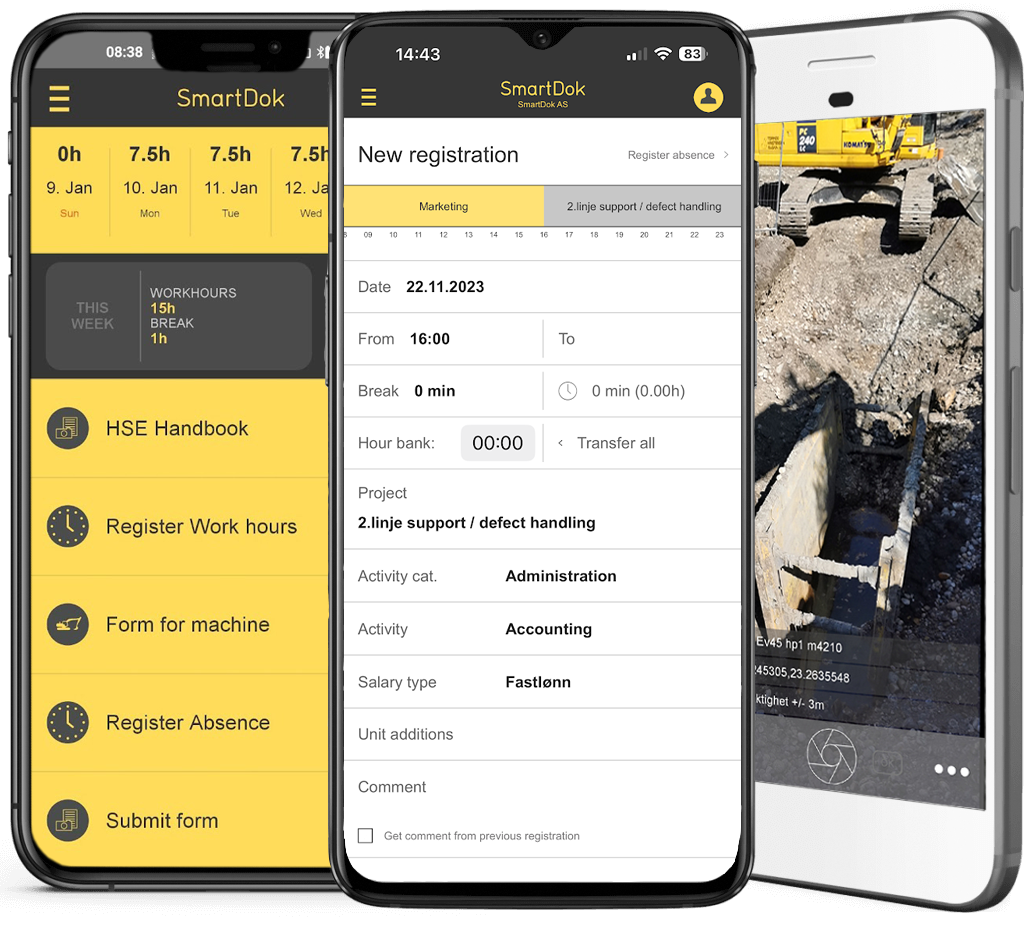 The entire toolbox

in your mobile:
You choose freely between all the modules
Record hours with a mobile phone and reduce the work with timesheets
Competences | Work Routes
Tools | Resource Planner
Orders | Triplog
We offer both super-simple logbook and fully automatic GPS logbook
What does SmartDok
solve

 for you

as a customer?
Focus on your core business and spend less time on administrative tasks. Work more efficiently and save up to several man-years.
We simplify your HSEQ work and statutory requirements and ISO-certification.
A correctly prepared invoice and salary basis saves contractors and their customers a lot of time and money. Get everything invoiced including the extra work.
SmartDok has integrations and file exports to most financial systems on the market. Easy to run payroll, easy to invoice.
Data capture in 'real time'. The user-friendliness of the app increases the efficiency and quality of the hourly and product capture, as well as reduces waste.
Why use multiple systems when you can have it all in one app? With SmartDok, you document, among other things, time registration, transport, HSE and deviations in one and the same app.